The Rock
"The Rock" , inspired by a true experience, is the story of a girl who must deal with an older, larger boy who is bullying her. The video is a good lead-in for discussing nonviolent responses to bullying, or for kids role-playing alternate endings. We tuck a 24 page manual inside the video box.

The video benefits from taut writing around a timely subject -- bullying. We also made good use of the filmmaking talent available at the Ocelo Film School, which was in Sarasota, Florida, at the time -- our video crew got the most out of our child actors, and our post-production editing was first-rate. We find that kids are pretty much glued to the story.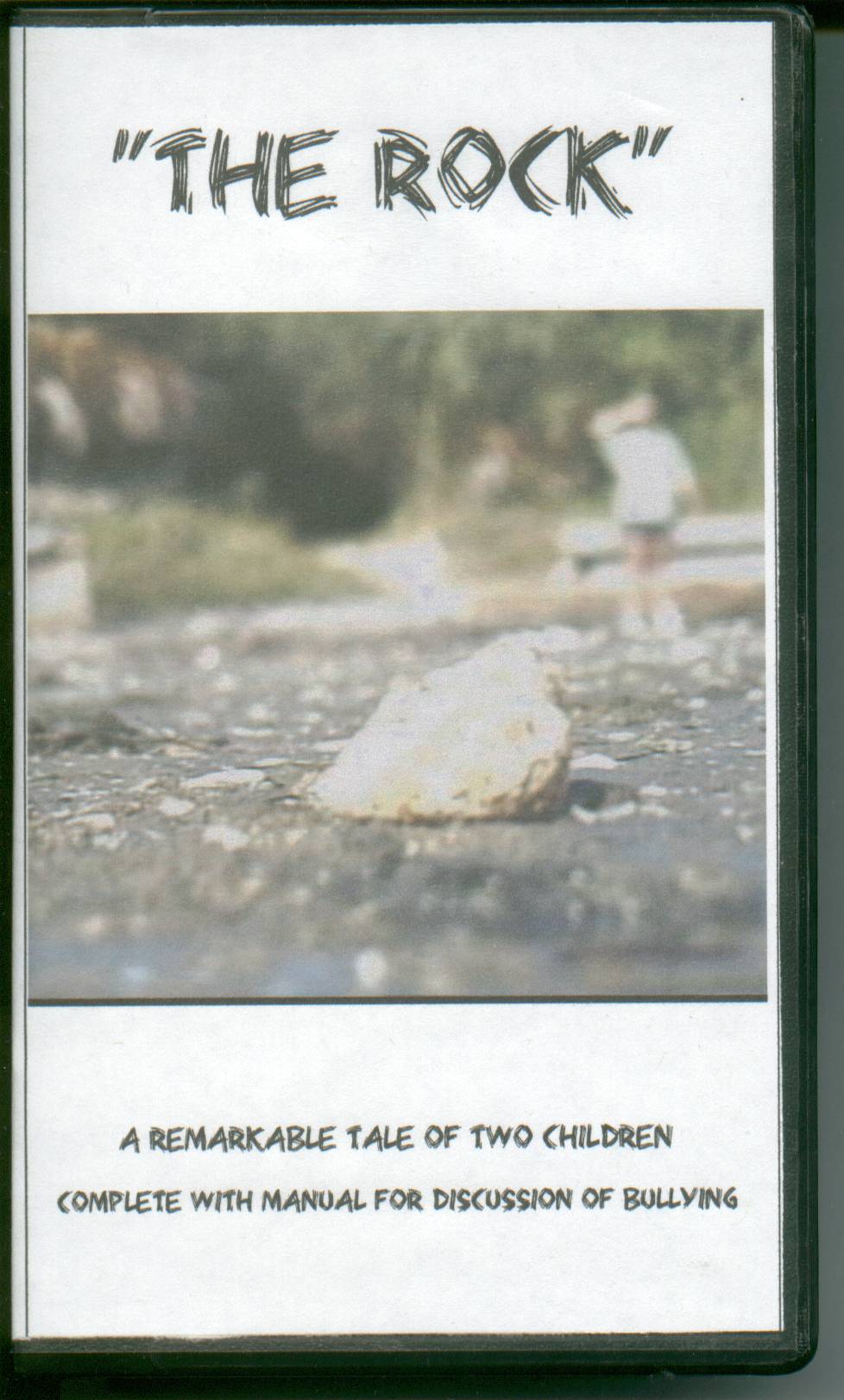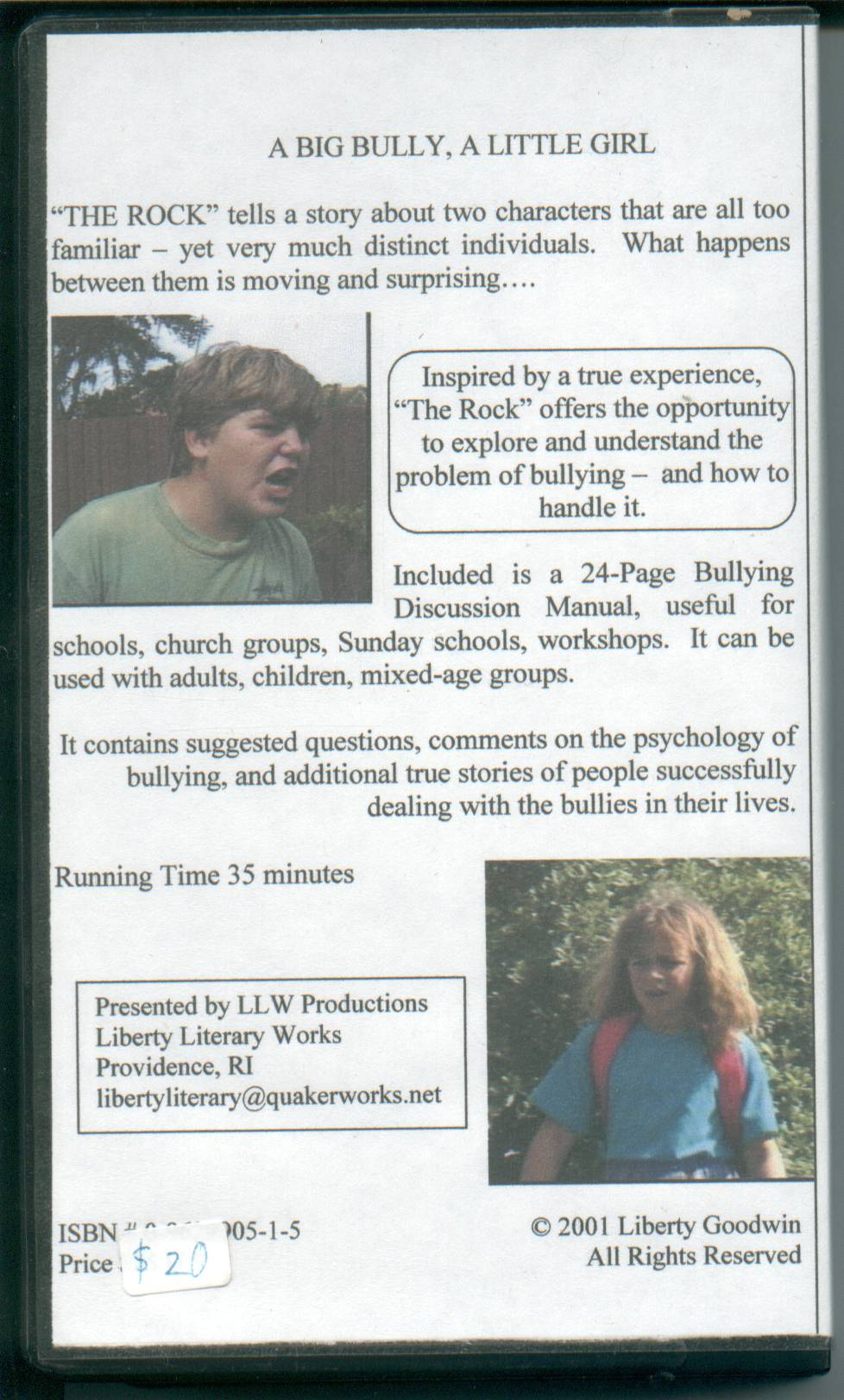 $20. plus shipping. USPS express mail shipping is currently $3.85.
Call 401-351-9193 to place an order